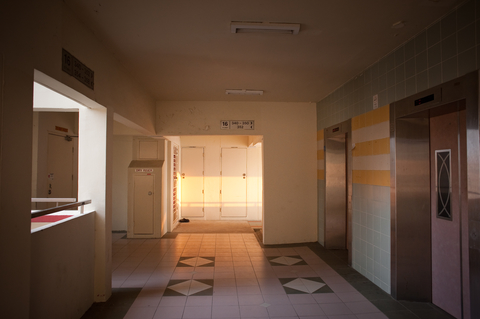 Conservancy or HDB flats are a common housing unit in Singapore that cater for millions of families. The flats are part of the government's plan for ensuring proper and affordable housing to cater for the increasing population. HDB Town Conservancy housing is owned by town councils who are also tasked with the responsibility of keeping the premises and the surrounding areas clean and safe for the residents.
However, the huge number of flats across Singapore has made it quite challenging for town councils to observe hygienic standards on the property. The best option that many town councils in Singapore are opting for is professional HDB Town Conservancy cleaning and maintenance service. Even if the property is managed by an independent firm, it is still important to acquire professional cleaning and maintenance service.
Cleaning Singapore is the ideal partner that you should always engage when seeking professional HDB Town Conservancy cleaning and maintenance service Singapore. Our company has adequate trained personnel to administer effective, safe and highly efficient cleaning and maintenance procedures for all HDB flats. In our job, we always exercise a lot of care, making sure that all the tasks are conducted in total safety.
By choosing Cleaning Singapore to perform the cleaning and maintenance for your conservancy, there is always an assurance that the entire property will be accorded the best treatment both inside and the surrounding areas. Through our HDB flats cleaning and maintenance service, you will not only be able to maintain proper hygiene across the premises but, also preserve the value of whole property for many years to come.
All-inclusive HDB Town Conservancy Cleaning and Maintenance Service
HDB Town Conservancy housing units have been around for quite a long time. Unlike the seemingly simple designs of old HDB flats, the modern ones are constructed in unique designs with special features that can make cleaning and maintenance overwhelming if left to the residents or regular cleaners. At Cleaning Singapore, we have trained personnel with great experience in cleaning and maintenance of HDB flats across Singapore.
To effectively cater for all kinds of HDB flats, our HDB Town Conservancy cleaning and maintenance service portfolio covers a wide range of aspects. Our goal is to make sure that all the residents are accorded a tidy, healthy and comfortable environment for daily living. In fact, our activities also extend to the surrounding areas. Some of the main areas that we cover in HDB Town Conservancy cleaning and maintenance service include;
Entry sections, lifts and lobby
The entryways to the premises give the first impression and, should be kept clean and in pristine condition throughout. With us, you will ensure that the main doors to the flats are properly dusted and wiped. We will also clear all the litter in the lobby area, sweep and mop or scrub the floors. To keep the lifts clean, our personnel will also damp wipe their surfaces.
Fitness and recreational centres
In case your HDB Town Conservancy has a fitness and recreational centre with amenities like, gym equipment, swimming pools among others, we will also clean them. Using the recommended home cleaning products and equipment, we can perform vacuuming of carpeted sections, sweeping and mopping of staircases and floors as well wiping of glass structures on the premises.
Toilets
The toilets are also an important area that we always focus on when performing HDB flats cleaning and maintenance. Regardless of the number of toilets on the flats, we will properly clean the cubicles, thoroughly scrubbing the walls, floors and bowls. Besides, our personnel will also go ahead to stock up toilet supplies like, tissue papers and soap.
Bin Chute and garbage collection areas
To ensure that the bin chute on the premises is working efficiently, we will clear all the collected garbage and, also clean it using pressure wash. Our personnel will also remove all the wastes for disposal, leaving the area tidy and safe.
Apart from the above areas, our cleaning and maintenance service also covers car park areas, management offices and the surrounding areas.
Get Professional Town/ Conservancy Cleaning & Maintenance Singapore
To easily get the best HDB Town Conservancy cleaning and maintenance service Singapore, simply talk to us. We can help you keep the property safe and appealing for all.