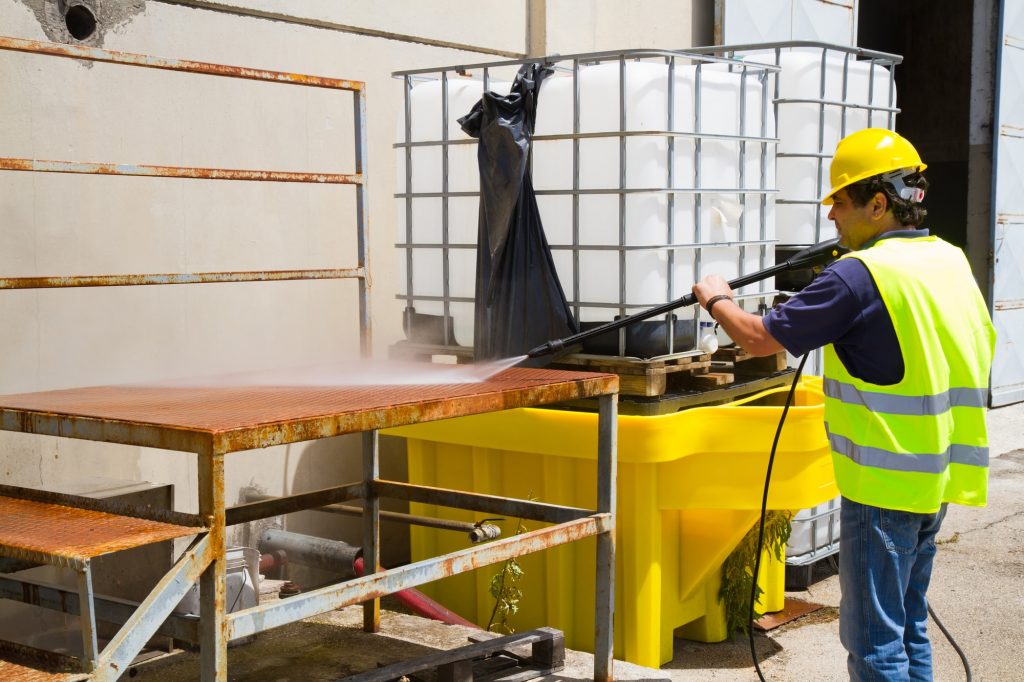 While many construction companies will tell you that they clear up the wastes and rubbles after work, there is still so much cleaning that you will need to do before using the property. Even if you are just doing minor repairs and remodelling works on part of the property, remember construction workers are only trained on creating and fixing structures. Thus, they can never do a good job when it comes to cleaning and maintenance.
On your own, the cleaning and maintenance of a construction site can be quite overwhelming. Besides, the tasks also require a better understanding of various cleaning techniques, equipment and products, which only a professional can help you with. These are some of the main reasons why it is always advisable to hire professional construction cleaning and maintenance service when doing repairs or remodelling on your building.
At Cleaning Singapore, we are the professionals in construction cleaning and maintenance service, which you should always engage for outstanding results. Our company specializes in reliable construction cleaning and maintenance service that can always be delivered at your own convenience anywhere in Singapore. Besides, we offer the service at discounted rates to suit your budget.
The Best Construction Cleaning and Maintenance Service Singapore
We understand the inconvenience and risks that cleaning the mess created by construction works can put you through. As such, our company has trained personnel with experience in construction cleaning and maintenance to save you all the stress. Besides, we have a better understanding of the precautions for cleaning construction sites, making sure that all the procedures are conducted safely, effectively and quickly.
Whether you are performing repairs or remodelling works on your property, there is usually a lot of dust, rubbles and other unwanted materials left behind. Without proper cleaning and maintenance, you can be exposed to a series of health risks and accidents. Failing to perform effective construction cleaning and maintenance could also impact quick wear and tear on other parts of the structure, thus, jeopardizing the overall integrity of the property.
Instead of taking all these risks, we can dispatch a team to your property on short notice to provide the best construction cleaning and maintenance service. Depending on your needs, you can opt to perform partial construction cleaning and maintenance for selected sections of the property. However, we always recommend comprehensive construction cleaning and maintenance that covers the whole property.
The main reason we recommend comprehensive construction cleaning and maintenance is, the dust and rubbles created during repairs or remodelling works usually spread to other parts of the property. This means, if the cleaning is only focussed on the areas where the works are done, there is still a lot of risks that will be left behind. By choosing our construction cleaning and maintenance service, you will ensure the entire property is effectively rejuvenated for an improved outlook and safety.
Before we begin construction cleaning and maintenance, we will carefully inspect the property to clearly understand its condition and device a suitable approach for its rejuvenation. Regardless of the conditions or the types of construction works, we will conduct a wide range of cleaning and maintenance procedures to ensure that the appeal of your property is effectively and safely revived.
The main procedures that we perform in construction cleaning and maintenance service include;
Proper dusting and wiping of interior and exterior fittings
Dusting, wiping and polishing of furnishings and appliances
Window cleaning
Removing cobwebs and cleaning of walls and ceilings
Sweeping, mopping and vacuuming of floors
Carpet cleaning
Waxing and polishing of wooden flooring
Dusting and stain removal of all surfaces
Sanitation of toilets, bathrooms and kitchens
Emptying garbage bins and replacing waste collection papers
At Cleaning Singapore, we understand construction cleaning and maintenance can still involve a wide range of other procedures. Thus, our company emphasizes on custom construction cleaning and maintenance service, delivered in accordance with your specific needs and expectations. In fact, we can even customize the procedures to the particular budget that you have.
Upon completion of all the above, our personnel will also thoroughly collect all the litter and sweep the areas around the property. We can even pressure wash the parking area to give the property an improved appeal inside out. Contact us today for the best construction cleaning and maintenance service Singapore.