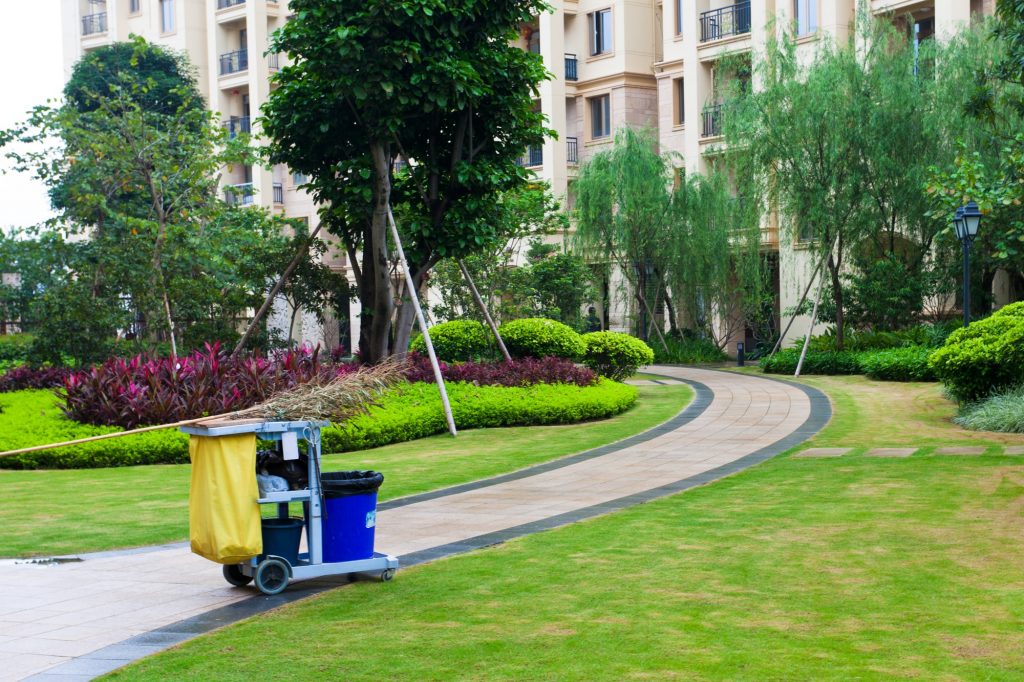 Common in most residential and commercial property across Singapore, gardens and landscape features are important facilities for improving the aesthetics of the property. They create a unique twist of beauty while also helping in environmental conservation. On the other hand, gardening and landscaping can also go a long way in improving the overall value of the property, enabling you get a better price for it during resale.
To ensure that the garden and landscape features on your property are healthy and looking good throughout, it is always advisable to acquire professional gardening and landscaping maintenance service. Professional gardening and landscaping maintenance plays critical roles in limiting the growth of weeds, preventing overgrowth and, also keeping your outdoor spaces looking great.
With consistent professional gardening and landscaping maintenance service, you will also be able to preserve the health of the plants, hence, avoiding the costs of frequently replacing plants. Freshly manicured and well tendered gardens will also create an intricate appeal on the property, giving your guests a more fulfilling feel of the natural environment. At Cleaning Singapore, we are the gardening and landscaping maintenance experts to talk to.
Our company specializes in professional gardening and landscaping maintenance services for both residential and commercial property in Singapore. Regardless of the type of garden, design of your landscape features or their conditions, we guarantee the most reliable and affordable maintenance service to help you keep the facilities in pristine condition over time.
Professional Gardening and Landscaping Maintenance Singapore
There are a number of reasons why most property developers and businesses rely on us for gardening and landscaping maintenance services. In every job that we handle, we are always keen on providing customized services, tailored to the unique needs of our clients. As a result of this, there is no doubt your garden and landscaping will be accorded the best treatment that they desire.
Our company has a team of well trained personnel with experience in professional gardening and landscaping maintenance to always deliver high quality workmanship. Besides, we have the right tools and equipment for proper gardening and landscaping maintenance, making sure that every procedure is done safely and to the required standards. To avoid inconvenience, you can always choose when you will need the maintenance to be done.
Since gardens and landscaping are mainly comprised of plants, you may sometimes forget to keep track of the frequency of maintenance. Even then, we can still handle the regular inspection of the facilities for signs of overgrowth or any changes that require maintenance. In this way, you can go on with your normal operations as we take care of keeping the facilities in top notch condition.
Depending on the state of your garden and landscaping feature, environmental and weather conditions and your expectations, we can recommend the most suitable schedule for maintenance. Besides, our personnel will always discuss with you in advance, the recommended approaches for the maintenance of the facilities. This will ensure that you always know what to expect from our services.
There are several things that we do in gardening and landscaping maintenance including;
Removing unwanted growth or weeds
Checking the piping systems and watering
Prevention of insects, pests and diseases
Trimming or pruning overgrowing plants
Replacing dead plants
Spreading fertilizers to ensure the health of plants
Collecting litter and cleaning the surrounding areas
Despite the beauty of gardens and landscape features, they facilities can easily degenerate into environmental and health hazards if they are not properly maintained. We understand there are several other features usually incorporated in gardens and landscaping including, lighting equipment and pumps. As such, our services also extend to the systems and equipment used on the facilities.
While there are some gardening and landscaping equipment that should be maintained by engineers, we always do our best to ensure that they are also preserved in proper condition. During the maintenance procedures, we will also carefully check the systems and equipment on the features and recommend repair, refurbishment or replacement based on their conditions.
Even if you may need certain gardening and landscaping maintenance services not listed above, simply talk to us. After a proper inspection, we will be able to tell you and, also perform the best maintenance procedures to keep them healthy and full of life.