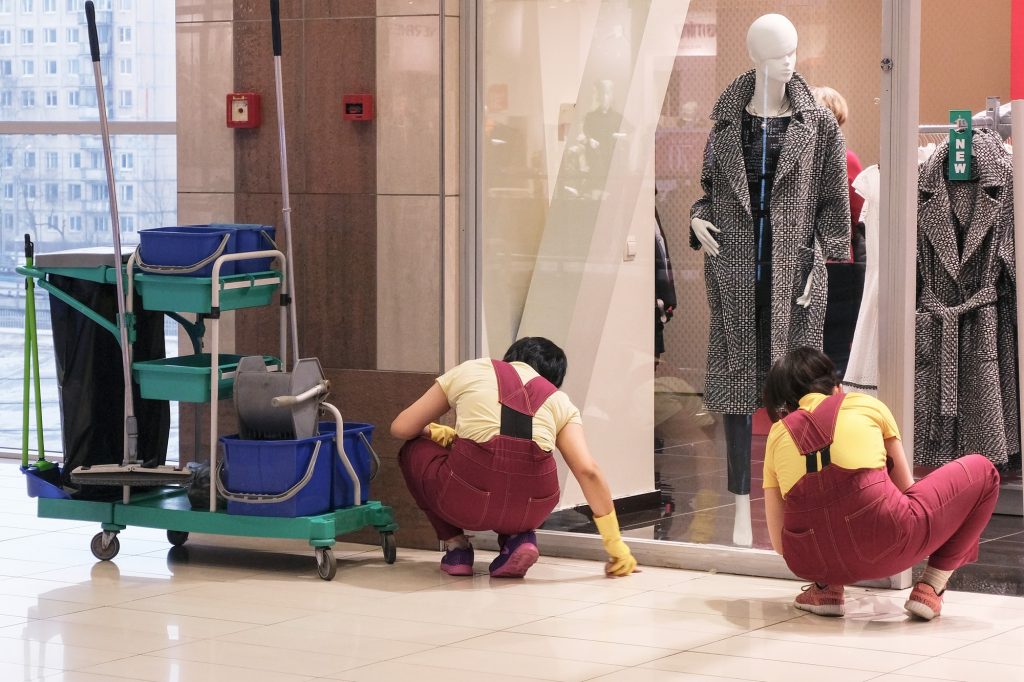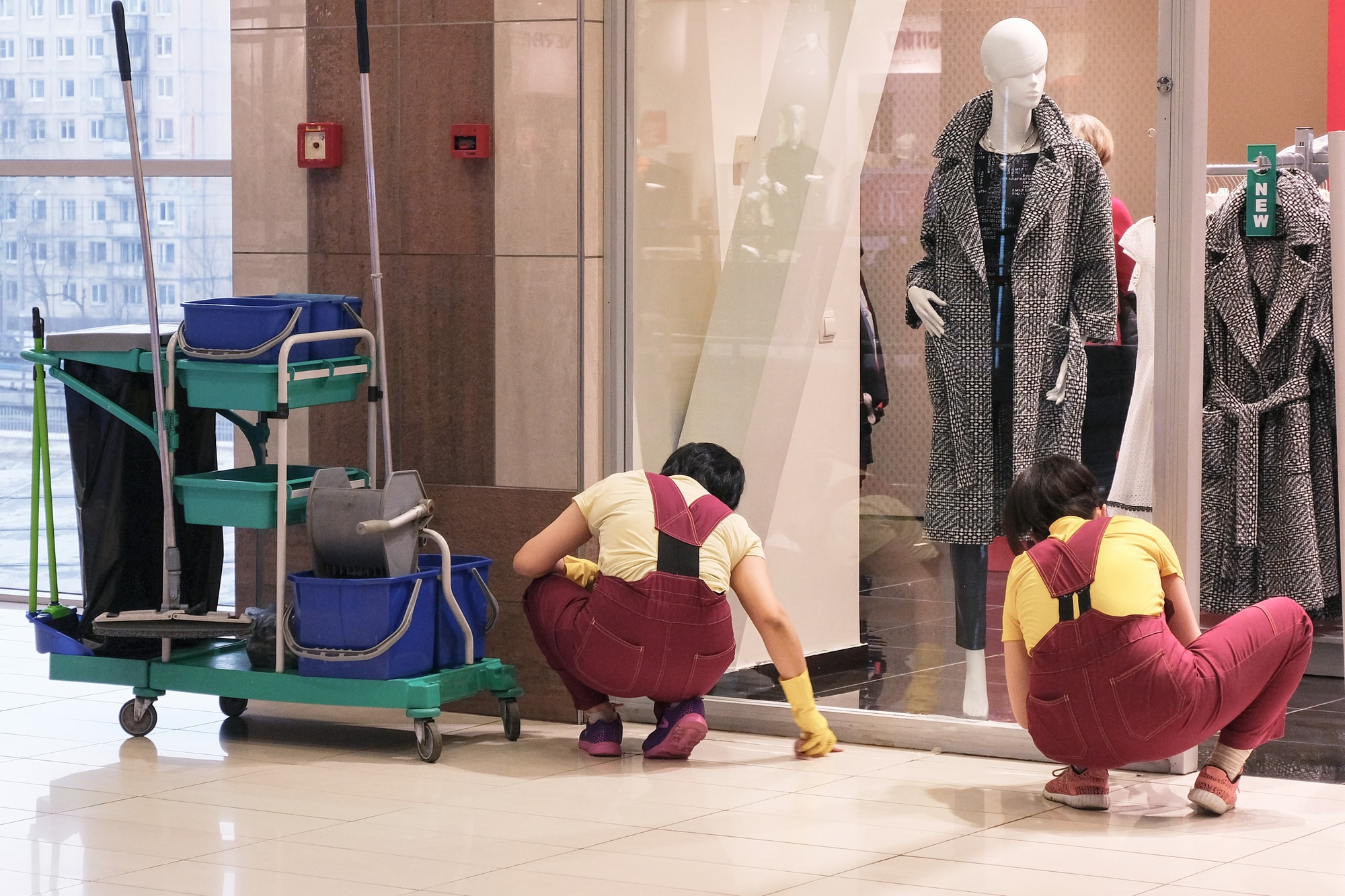 While many businesses today consider taking their activities online, it is still important to have a physical location where those who may not want to shop online can visit to buy the items they need. Shopping centres are among the most preferred by many businesses mainly because they can conveniently and affordably house several units under one roof.
Despite the high demand of business spaces in shopping centres across Singapore, you can only attract customers to the property if it is kept clean and in proper condition. The best way to ensuring high standards of cleanliness and sanitation on the premises is through hiring professional shopping centre cleaning and maintenance service.
Professional shopping centre cleaning and maintenance can effectively give your property the desired attractive presence. As a result of this, you will be able to easily attract tenants to the premises. Besides, it can also go a long way in ensuring a friendly and safe environment that enables the businesses on the premises to attract more customers.
Cleaning Singapore is the ideal partner that you should always engage when seeking professional shopping centre cleaning and maintenance service Singapore. With us, you will be able to effortlessly maintain high standards of hygiene and safety across the property while also preserving its overall value over time.
All-inclusive Shopping Centre Cleaning and Maintenance Service Singapore
Generally, shopping centres are constructed in varying designs and sizes. Therefore, we emphasize on unique cleaning and maintenance approaches tailored to the specific structures and features of every property. While you may opt for partial cleaning and maintenance service that only caters for selected parts of the property, we always recommend comprehensive service that covers all aspects of the premises.
Before we begin the cleaning and maintenance procedures on your property, we will first conduct a proper inspection and assessment of the premises and surrounding areas. This enables us to ascertain the condition of the different sections of the property and, choose the most suitable cleaning and maintenance approaches. Besides, we will also discuss with you beforehand, the particular procedures that will be performed.
The cleaning and maintenance techniques, equipment and products that we use will mainly depend on the state of the premises and your needs. However, we are always keen on using the recommended cleaning equipment and products to effectively rid the premises of dirt and germs while also creating a sense of order across the entire property. Our personnel are also well trained with experience on the job to ensure the best results in every task.
Lobby and entrance
Our personnel will thoroughly collect all the litter at the entrance and lobby. Besides, we will sweep and mop the areas, making sure that all the furniture and furnishings therein are also properly dusted and wiped.
Lifts, stairs and hallways
To give your tenants and their customers a safe business environment, we will also sweep and mop the hallways and stairs on the premises. In case the property has lifts, we will also safely wipe down the surfaces and interiors.
Windows
While tenants may have to independently clean the windows that fall into their shops, we will wash and wipe those in the hallways and other common areas of the complex.
Toilets, urinals and bathrooms
Our personnel will also scrub and wash the floors, seats and bowls of toilets, urinals and bathrooms on the shopping complex. For enhanced safety and convenience, we will also effectively disinfect them and replenish the supplies.
Car park
This is another common area in shopping centres that our cleaning and maintenance service also covers. Apart from collecting litter and sweeping the car park, we will also perform pressure washing at least once every week to prevent accumulation of dust.
In case you have offices for the management staff, we will also clean them through sweeping, mopping or vacuuming. Our personnel will effectively clean the floors, walls, ceilings and furniture to give your employees a more conducive work environment.
Upon the completion of the cleaning and maintenance tasks, we will also empty all the trash bins on the shopping complex and, put new waste bags. Talk to us today for professional shopping centre cleaning and maintenance service Singapore.