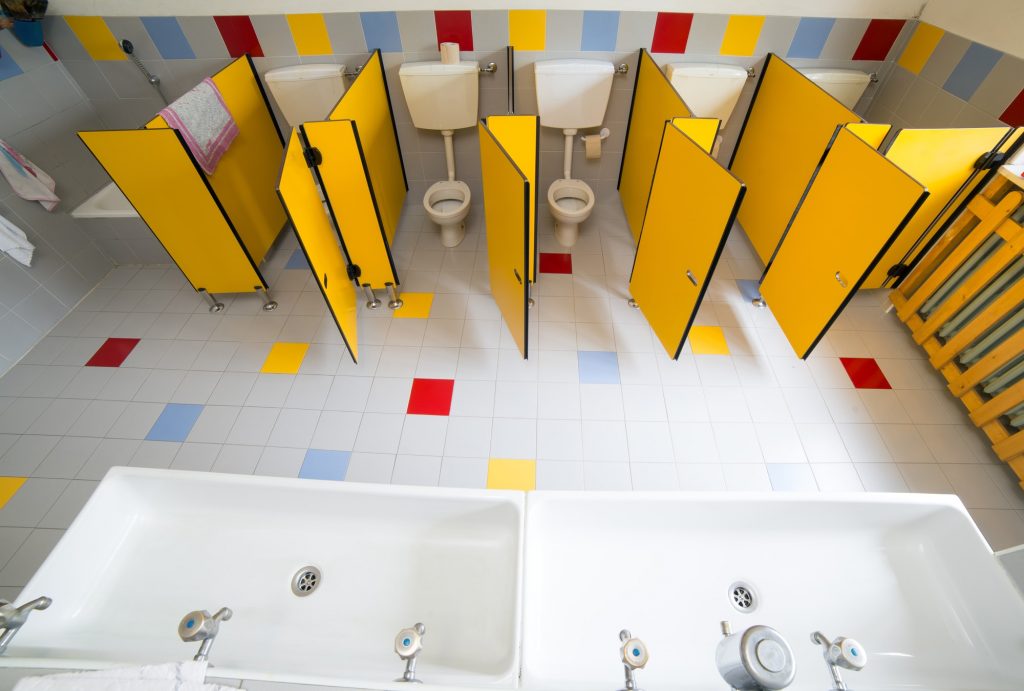 A clean environment is always a vital requirement for ensuring a better learning experience for students. While there are some cleaning and maintenance tasks that students can perform on their own, finding adequate time to do all that is often a challenge to many considering the busy learning schedules in most schools today. And, that is one of the main reasons most schools today hire professional cleaning and maintenance service.
There are many benefits that your school can experience from obtaining professional school cleaning and maintenance service. When you have professionals to handle the cleaning and maintenance of your school, students will have a safe and tidy environment to undertake their studies. Besides, it will also save both students and their teachers a lot of time, which could be channelled to other academic activities for enhanced performance.
With professional cleaning and maintenance of the school, you will also be able to significantly reduce the risks of accidents and common health infections in the learning environment. This will give both students and their teachers a safe environment to enjoy the learning experience.
Hiring professional school cleaning and maintenance service will also give the other workers at the institution an ample time to focus on their key roles without disruptions. At Cleaning Singapore, we are the experts in school cleaning and maintenance that you should always engage for reliable service delivery. Through our expertise and experience, we can help you observe the highest standards of hygiene across the entire institution.
The Best School Cleaning and Maintenance Service Singapore
Our school cleaning and maintenance service continues to attract quite a number of learning institutions in Singapore. And, this is mainly because of our unwavering commitment to the provision of highly efficient and effective school cleaning and maintenance service tailored to the unique needs of every school. In our job, we emphasize on professional service that covers all sections of the property, including the facilities used therein.
The school cleaning and maintenance service that we provide is highly flexible and be customized for all kinds of learning environments. We have the expertise to deliver outstanding cleaning and maintenance service for primary schools, high schools, colleges and universities around Singapore. Depending on the schedule and requirements of the school, we can schedule cleaning and maintenance at the convenience of students and their tutors.
Our goal is to make sure that the school remains clean and in proper condition throughout without putting the learners, teachers and other staff at risks of disruptions. Some of the main areas that we cater for in our school cleaning and maintenance service include;
Classrooms
Our company can handle the regular cleaning and maintenance of all the classrooms in your school to offer students and their teachers a more conducive environment for learning. We will collect litter, sweep and mop the classroom floors. Besides, our personnel will also properly dust and wipe the walls, ceilings, furniture and other learning materials therein.
Our cleaning and maintenance service will also cater for the sweeping, mopping, vacuuming and polishing of the office floors. While at it, we will also clean the walls, ceilings, cabinets, cupboards and furniture.
Toilets and bathrooms
These are also critical sections of a school that we will also cover during cleaning and maintenance. Using quality and safe disinfectants, we will thoroughly scrub and wash the toilets, bathrooms and urinals in the school.
Windows
Our personnel will also properly wash and wipe all the windows.
Playgrounds
Whenever you hire us for school cleaning and maintenance, we will also collect litter and sweep all the areas where students conduct their games. Our service covers the cleaning and maintenance of both indoor and outdoor playgrounds as well as facilities, giving students a safer environment to enjoy their sports.
Hallways, stairs and surrounding areas
Our personnel will also effectively clean all the hallways, stairs and other common areas around the school including, car park. Besides collecting litter, sweeping and mopping, we can also vacuum carpeted hallways. On completion, we will also empty all the dust bins and replace the waste bags with clean ones.
Even if your school offers boarding services, our company can also effectively conduct the regular cleaning of the student rooms, dining areas, kitchens and facilities used therein. Instead of putting your students and staff through all the hassles, simply talk to us for professional school cleaning and maintenance Singapore.