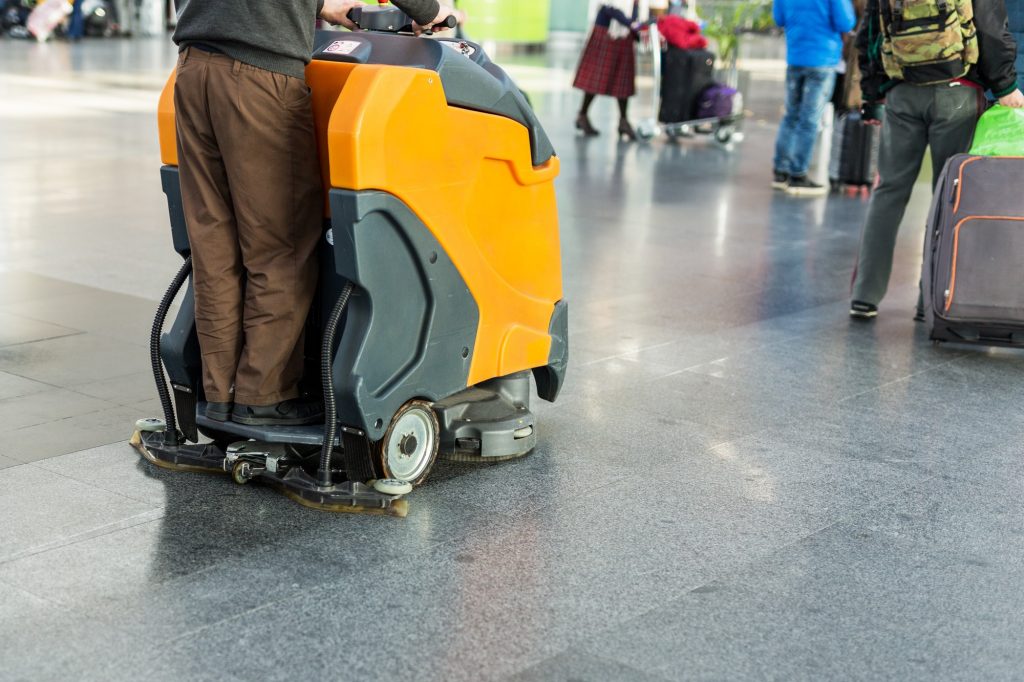 In airports, time and precision are always of great essence such that even the smallest mistakes could have life threatening impacts. Since airports bring together people and items from different parts of world, observing cleanliness and high standards of safety for all therein can be quite challenging. To avoid common mistakes that could jeopardise operations, it is always important that all the tasks including, cleaning are handled by professionals.
There are many reasons why it is recommended for airline operators to acquire professional airport cleaning and maintenance service. Commercial cleaning and maintenance professionals have a better understanding of all the precautions and right equipment and products for airport cleaning and maintenance, making sure that all the tasks are conducted effectively, safely and, also within the stipulated time schedules.
At Cleaning Singapore, we understand professional airport cleaning and maintenance service is an integral component to giving the facility a good image. Thus, we provide the best airport cleaning and maintenance service that you can always rely on to keep the facility clean and safe for operations at all times. We emphasize on highly reliable airport cleaning and maintenance service tailored to your flight schedules and other requirements of the facility.
Professional Airport Cleaning and Maintenance Service Singapore
In our job, we are always very keen on providing comprehensive airport cleaning and maintenance service that will no doubt create a safe and healthy environment for both passengers, airport staff and guests. Although you can choose to have the cleaning and maintenance done on selected parts of the airport, we always recommend a complete package that caters for all the sections of the facility.
Generally, airports have unique layouts and features that usually vary from one facility to another. In recognition of this fact, we do not have a standard approach for the cleaning and maintenance of the facilities. We always conduct airport cleaning and maintenance based on the state of the facility and requirements of the operators. This will ensure that the facility is accorded the best facial makeover for proper hygiene and safety.
At Cleaning Singapore, we provide professional airport cleaning and maintenance for all kinds of airports including, small domestic airports, medium and larger international airports that handle high traffic. Our company has adequate trained personnel and innovative technologies to make sure that all the cleaning and maintenance procedures at the facility are conducted efficiently and, also completed within the given schedules.
Main areas in our Airport Cleaning and Maintenance Service
Premium lounge
Our staff will collect litter, sweep and mop the premium lounges at the airport so passengers have a safe and comfortable space to rest as they wait to board flights or be picked up. While doing this, we will also remove the cobwebs, wipe the walls and ceilings as well as dust and wipe all the furniture therein. We can also wash and wipe the windows at the lounge.
Terminals
We will also properly clean and maintain the terminals across the airport. This mainly entails sweeping, mopping and wiping of all the floors and surfaces.
To ensure that the employees at the airport have a more appealing work space, we will also perform the cleaning of their offices. Besides sweeping and mopping the floors, we will also dust and wipe the surfaces, furniture and furnishings therein.
Restrooms
The restrooms are among the key areas that almost every person who visits the airport will visit, which requires them to stay clean and fresh throughout. To achieve this, we will thoroughly scrub, wash and disinfect all the toilets, urinals and bathrooms at the airport. Our personnel will also replenish the supplies for the restrooms.
Other common areas
Apart from the areas discussed above, our cleaning and maintenance service also extends to several other common areas at the airport including, car park, shops, storage spaces among others. Depending on the state of the facility and construction materials used on these areas, we can perform mopping, vacuuming or polishing. For car parks, we recommend pressure washing at least once every week.
Our company can still professionally handle the cleaning and maintenance for any other sections of the facility not mentioned above. Simply contact us for professional airport cleaning and maintenance service Singapore.