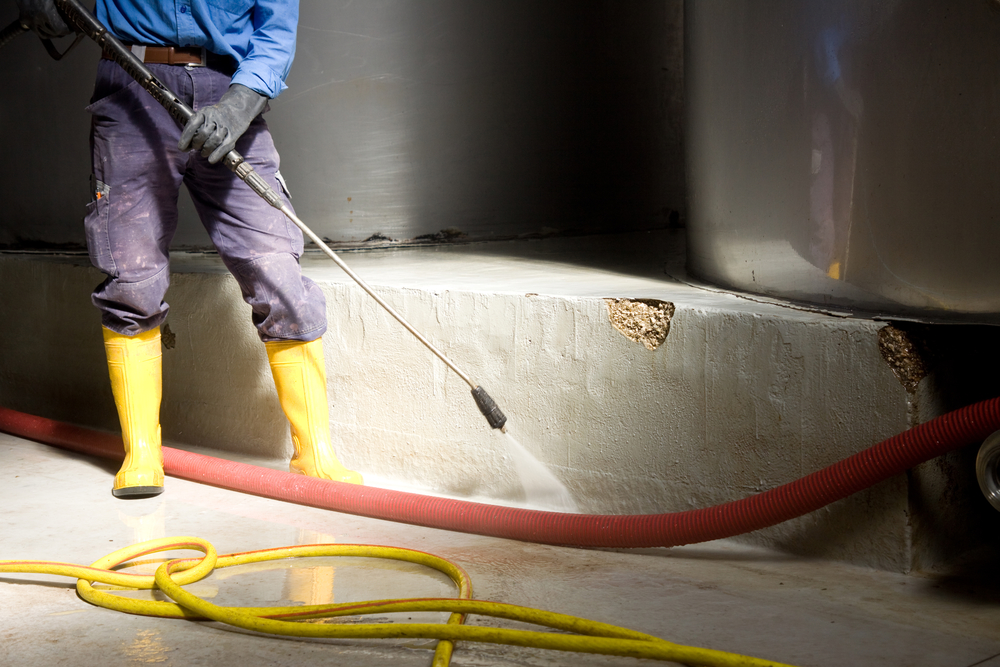 Industrial settings are areas where high safety standards and sanitation are always an integral requirement. However, due to the complex conditions and tight working schedules in many industries today, ensuring proper cleaning and maintenance can be quite an uphill task. As a result of this, many industrial employees today are constantly exposed to a series of risks in their work spaces.
Failing to observe proper cleaning, conservancy and maintenance in industrial settings can have greater impacts on the safety of employees and, also the way they do their jobs therein. An untidy and disorganized workspace will not only put those working there at risk of infections but, also accidents. Besides, it could also cause quick wear and tear of equipment and tools, costing your business large sums of money to fix.
Whenever your work space is not frequently and properly cleaned and maintained, even workers will feel disoriented. This could significantly affect the way tasks are conducted therein, resulting into low productivity. On the contrary, a clean and orderly work space can encourage employees to do better in their roles, ensuring a significant improvement in performance levels.
With professional industrial cleaning, conservancy and maintenance service from Cleaning Singapore, you will be able to ensure a more attractive, hygienic and safe work environment. On the other hand, it could also help you present and keep a good image for your company, thereby attracting more clients and profitability.
Our Professional Industrial Cleaning, Conservancy and Maintenance Service
A warehouse offers space for storage solutions, which means it is always of great importance that they are kept clean and in order throughout. Without proper warehouse cleaning and maintenance, you can easily attract rodents and other pests into the premises; causing serious destruction to people's belonging therein as well as the structures. Besides, a dirty and disorganized warehouse can also pose risks of accidents and infections to workers and customers.
To effectively keep your warehouse safe from all the risks above, our company offers professional warehouse cleaning and maintenance service. By letting us clean and maintain your warehouse, you will be able to efficiently carry on with your daily operations in peace of mind. Depending on the schedule of your operations, we can perform the best cleaning and maintenance procedures at your convenience.
We offer professional cleaning and maintenance service for small, medium and large scale warehouses across Singapore. In our job, we always emphasize on unrivalled reliability, making sure that all tasks are effectively carried out within the given timelines. Regardless of the location or condition of your warehouse, we are always confident in the provision of professional and reliable cleaning and maintenance service.
Construction works usually leave behind heaps of debris and building materials that can be quite dangerous and difficult to handle without the appropriate equipment and skills. On your own, it could take several hours and, still you may not effectively clean up the sites. That is why it is always recommended to leave the tasks of construction cleaning and maintenance to the experts.
At Cleaning Singapore, we are the professionals in construction cleaning and maintenance that can help you deal with the challenges of clearing and tidying up construction sites. Whether you are performing construction works in your home or business, our company has the expertise and equipment to always deliver outstanding cleaning and maintenance service for your needs and budget.
Our construction cleaning and maintenance service caters for both new and refurbishment works. In every project, we are always keen on making sure that all the cleaning and maintenance procedures are conducted in greater safety and, also at the convenience of the client. Regardless of the condition of the site, our personnel will thoroughly clean both inside as well as the areas around the entire property.
Factories are generally very busy and, it is often very hectic for workers to even get the time to do the cleaning and maintenance of the premises. While the tasks may sometimes be delegated to some workers, it can greatly impair productivity, which could have devastating results on profitability. The best way to keeping the space tidy and in proper order is through our professional factory cleaning and maintenance service.
At Cleaning Singapore, we clearly understand the requirements for professional factory cleaning and maintenance to ensure the best results in every project. Besides, our company has trained and experienced personnel that can effectively and safely handle all the aspects of factory cleaning and maintenance. We use innovative cleaning equipment, technologies and products that will truly make a significant on the appeal and conditions of your work spaces.
While performing factory cleaning and maintenance, we will not only focus on the interior sections of the property but, the surroundings too. As a result of this, you will be able to observe proper hygiene and safety standards across the establishment. Depending on your schedule of operations and the state of the factory, we can arrange for daily, weekly or monthly cleaning and maintenance service.
Get the Best Industrial Cleaning, Conservancy & Maintenance Singapore
While all industrial cleaning, conservancy and maintenance service providers in Singapore claim to offer the best, most of them are just fraudsters, seeking to con unsuspecting customers. At Cleaning Singapore, we have a clear track record of professionalism, reliability and affordability in industrial cleaning, conservancy and maintenance service Singapore.
We understand the varying needs of clients when it comes to industrial cleaning and maintenance, making sure that you always get the best service tailored to your specific expectations. After a proper inspection of your premises, we will first discuss with you the most suitable cleaning and maintenance procedures as well how often they should be done.
Our industrial cleaning, conservancy and maintenance service caters for the collection of litter, sweeping, mopping, vacuuming, hardwood maintenance, carpet cleaning, window cleaning, removing cobwebs, cleaning equipment and tools among other procedures that you may also need. Simply talk to us for the best industrial cleaning, conservancy and maintenance service Singapore.