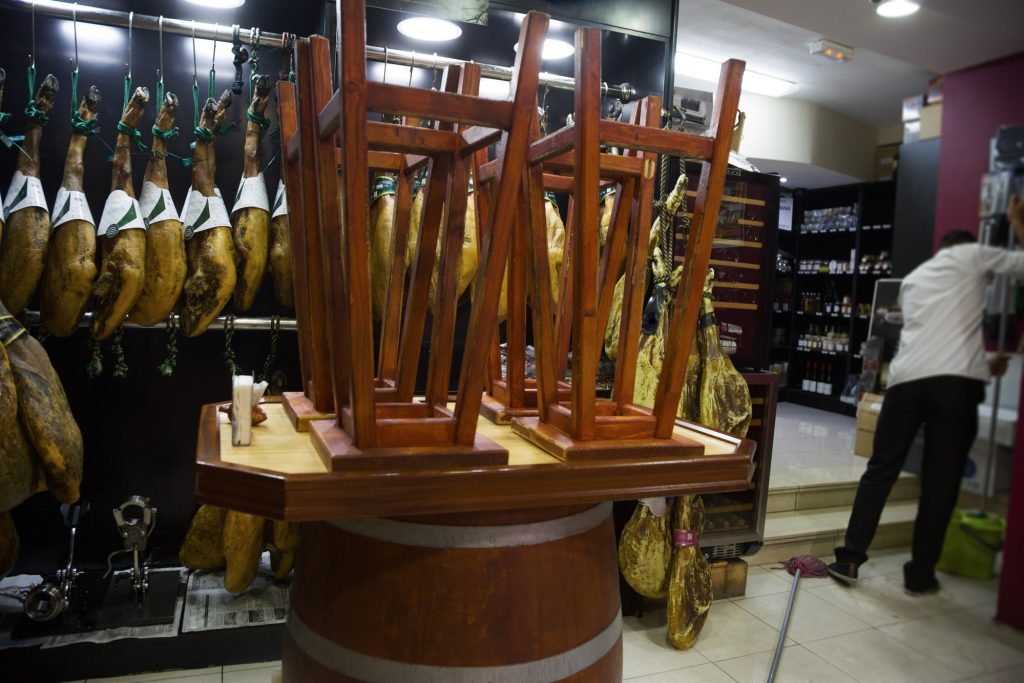 Restaurants are usually packed with a lot of activities. As the employees put all their energy and focus on preparing food and drinks, serving customers, clearing the tables among other responsibilities, there is no doubt finding adequate time to do proper cleaning can be a challenge. However, cleanliness and hygiene are always a key requirement for operating a restaurant since the establishment mainly deals in food and drinks.
While some restaurants still delegate the cleaning and maintenance tasks of their premises to employees, it is a practice that only encourages downtime. Besides, leaving the tasks to your employees can also result into poor cleaning and maintenance since quite a number do not properly understand the right techniques and products to use. This will not only give your restaurant a bad image but, could also push away potential customers.
An untidy and disorganized restaurant is a great health risk that could easily land you into a lot of trouble with the authorities too. In fact, your restaurant might even end up being shut down if it is discovered that you do not maintain proper hygienic standards therein. Instead of taking all these risks, you should simply consider hiring professional restaurant maintenance service from Cleaning Singapore.
Professional Restaurant Cleaning and Maintenance Singapore
Hiring professional restaurant cleaning and maintenance service offers a number of benefits that will not only create a more appealing and safe environment for your employees but, customers as well. A clean and well organized work space for your workers can always go a long way in boosting their morale. As a result of this, you can be sure of a significant improvement in the way they perform their duties around the restaurant.
Professional restaurant cleaning and maintenance service can also help you attract a lot of customers in the long term. Considering restaurants mainly serve food and drinks, it is always the expectation of every customer that they have a clean and healthy environment where they can enjoy their meals without any fear. With a professional to do the cleaning and maintenance of your restaurant, you will easily keep proper hygiene, making sure clients always get the desired experience.
Whenever customers walk into your restaurant and find a clean space to enjoy their meals, there are chances they will definitely come back. In fact, they will also not hesitate to share the news with their friends and colleagues. The result is increased traffic to your restaurant, giving the business a good image while also maximizing profitability. At Cleaning Singapore, we offer the best services that will enable you achieve all that without a hassle.
General cleaning
One of the procedures that we provide is general cleaning for the entryways, hallways, reception areas, lifts, stairs and parking area. Our personnel will collect litter, sweep and mop the floors. Besides, we also do maintenance for hardwood floors and carpet cleaning.
Window cleaning
Whenever you hire us for restaurant cleaning and maintenance, we will also wash and wipe all the windows and other surfaces including the walls.
Kitchen and food preparation areas
To ensure that your chefs have a healthy environment to prepare the foods for clients, we will thoroughly sweep, mop and sanitize the kitchen and other food preparation and handling equipment therein.
Restaurant chairs/ seats and tables
Besides just cleaning the floors, walls and ceilings, we will also properly dust, vacuum and wipe the furniture in your restaurant. To give customers a more appealing space to eat and drink, we will also properly clean the furnishings and other decor elements both in and outside the restaurant.
Washrooms
Whenever people come to eat and drink at your restaurant, they should also get clean and hygienic washrooms to ease themselves. Thus, our personnel will also thoroughly scrub and sanitize the toilet bowls, walls, floors, cubicles and urinals. While at it, we will also wash the sinks and replenish the toilet supplies.
At Cleaning Singapore, we provide highly reliable restaurant cleaning service that you can always request and receive whenever and wherever you need. Besides, we have the best rates for every budget. Get in touch with us today for professional restaurant cleaning and maintenance Singapore.